ASR 33 Teletype FORTRAN Print Sample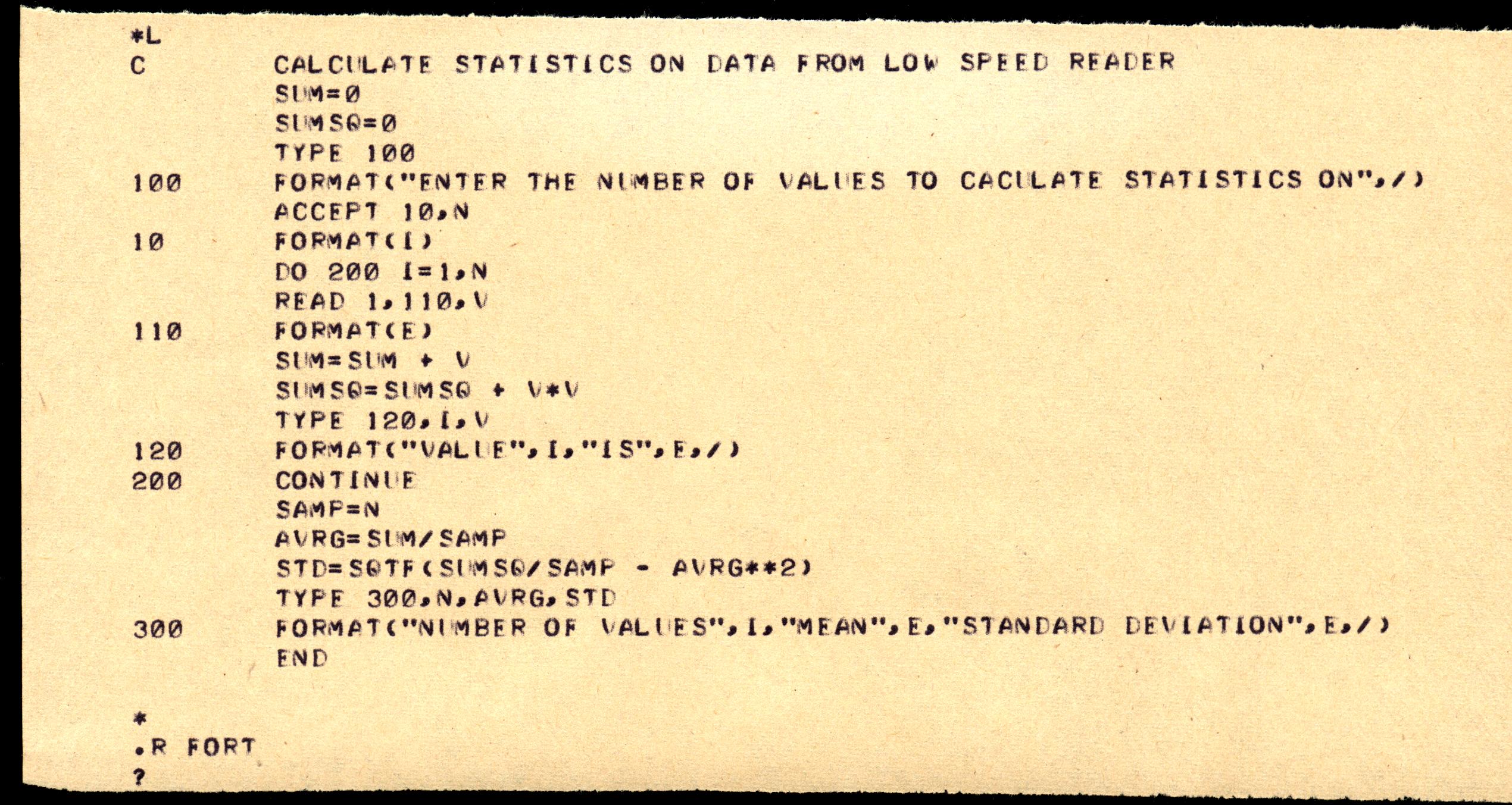 A FORTRAN listing printed on the teletype. The ASR 33 was not known for the best print quality but this print quality is worse than normal. The print head has been slightly damaged and the platen has hardened so parts of characters tend not to print.
Back to Previous page All of ASR 33 Teletype pictures
---
Feel free to contact me, David Gesswein
djg@pdp8online.com
with any questions, comments on the web site, or if you have related equipment, documentation, software etc. you are willing to part with. I am interested in anything PDP-8 related, computers, peripherals used with them, DEC or third party, or documentation.
PDP-8 Home Page
&nbsp
PDP-8 Site Map
&nbsp
PDP-8 Site Search