Pulling head servo: RD53 setup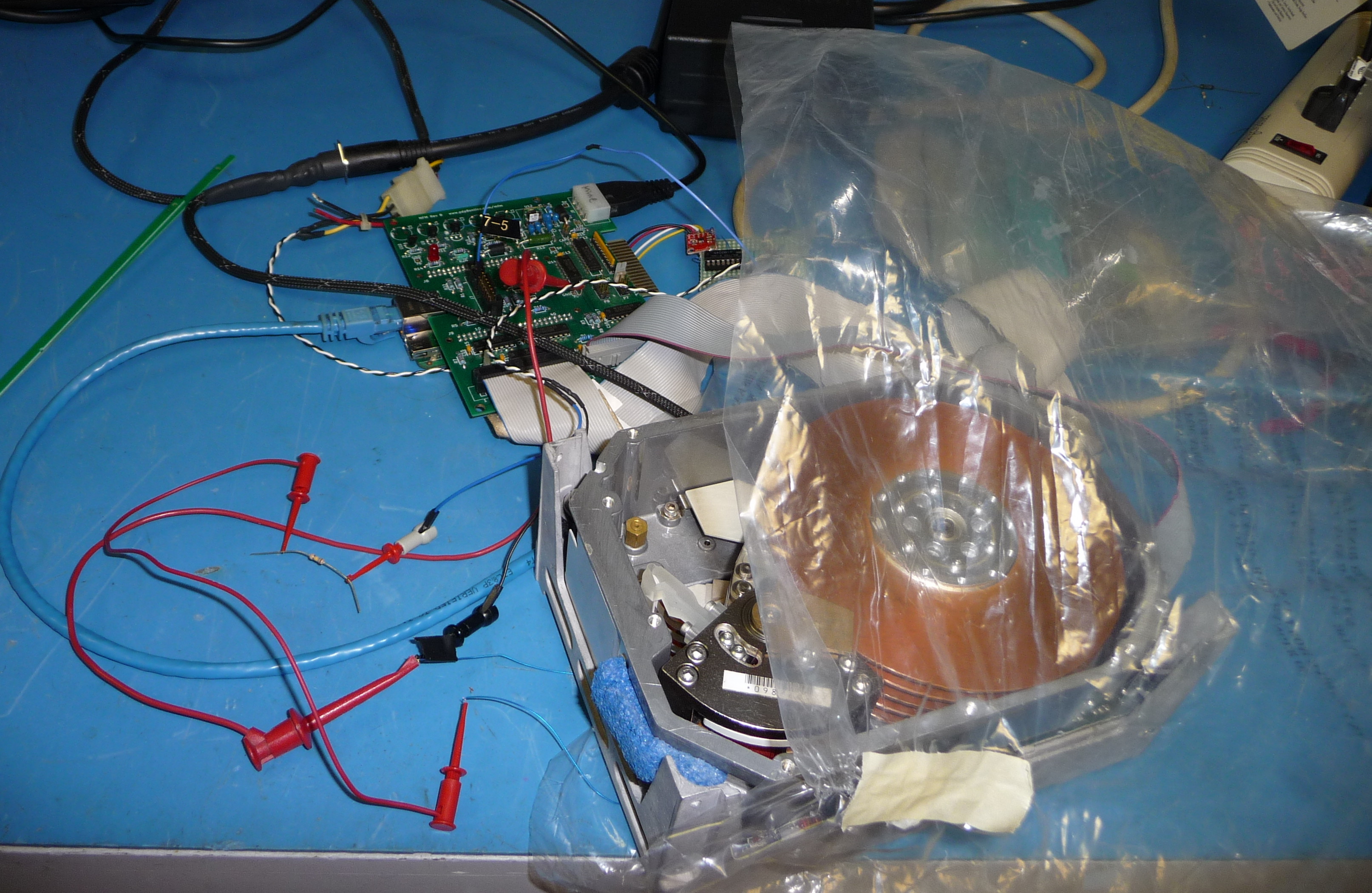 This is my setup for working on the RD53/Micropolis 1325. I had a blower going through a used RK05 HEPA filter to the bag to create a clean environment for the open drive. Others have successfully worked in drives without the filtered air. The drive is opened so I could put shims in to get it to spin up.
The output of my buffer board is connected through a 50k resistor to the error amplifier. Its location is shown in later picture (2.5K) . The other wire with the black tape connected to the drive is ground. Behind the drive is my MFM board and the buffer board.
Back to Previous page All of Pulling head servo: pictures
---
Feel free to contact me, David Gesswein
djg@pdp8online.com
with any questions, comments on the web site, or if you have related equipment, documentation, software etc. you are willing to part with. I am interested in anything PDP-8 related, computers, peripherals used with them, DEC or third party, or documentation.
PDP-8 Home Page
&nbsp
PDP-8 Site Map
&nbsp
PDP-8 Site Search