PDP-8/E Board Front of M869 Point Plot Control Board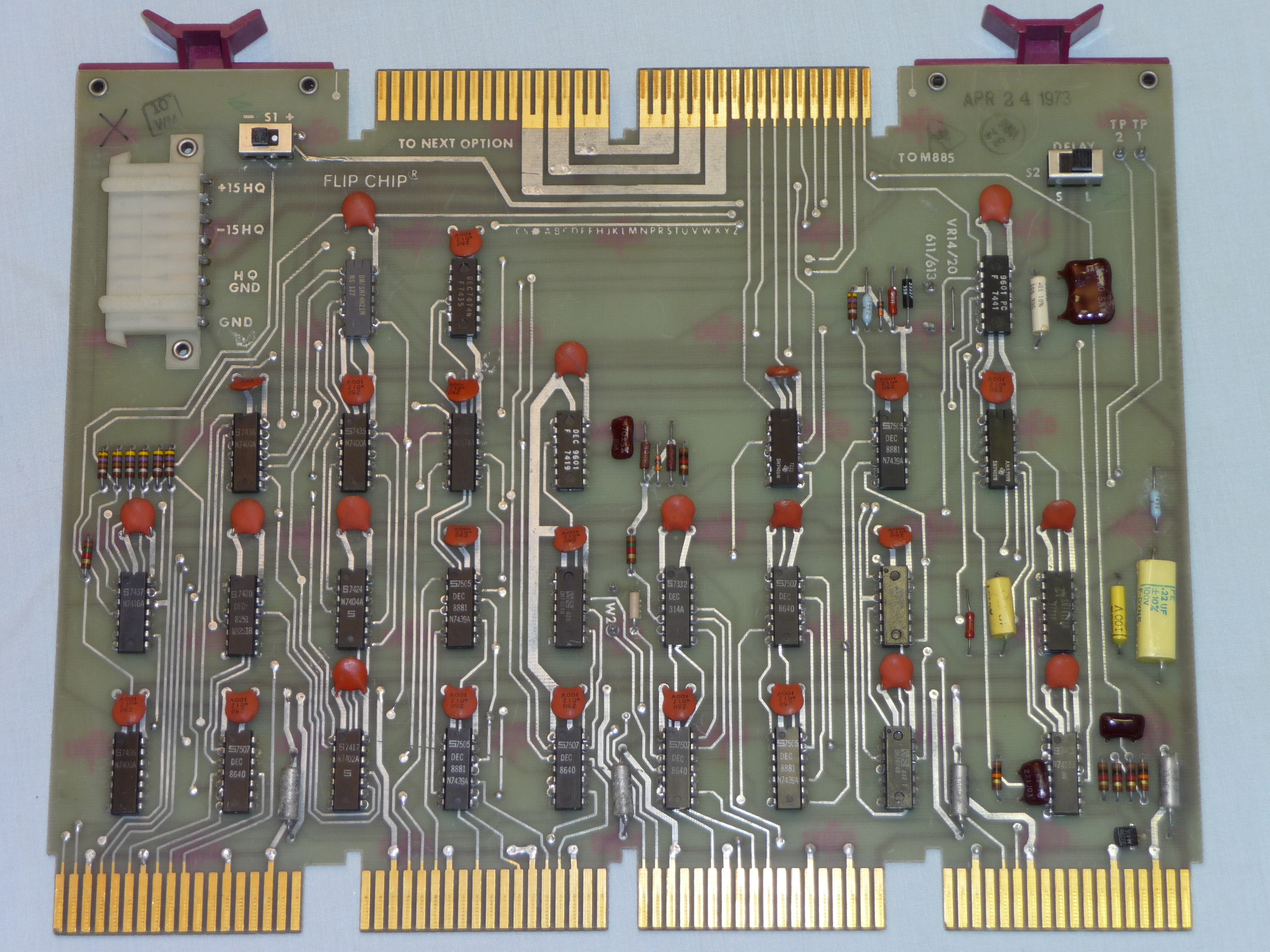 This is the front of the M869 point plot display control board. It is used with the M885 (2.3M) point plot display D/A board to drive X/Y monitors like the VR14 monitor.
The switch in the upper right select between 6 microseconds (us) for fast displays (Tektronix scopes) and 20 us for slow displays (VR14). The switch in the upper left selects between negative and positive intensity pulses. The connector on the left side of the board is for the +-15 VDC high quality (low noise, stable output) power supply.
Back to Previous page All of PDP-8/E Board pictures
---
Feel free to contact me, David Gesswein
djg@pdp8online.com
with any questions, comments on the web site, or if you have related equipment, documentation, software etc. you are willing to part with. I am interested in anything PDP-8 related, computers, peripherals used with them, DEC or third party, or documentation.
PDP-8 Home Page
&nbsp
PDP-8 Site Map
&nbsp
PDP-8 Site Search