Trenton Computer Festival 2005 PDP-8 Rack and Terminals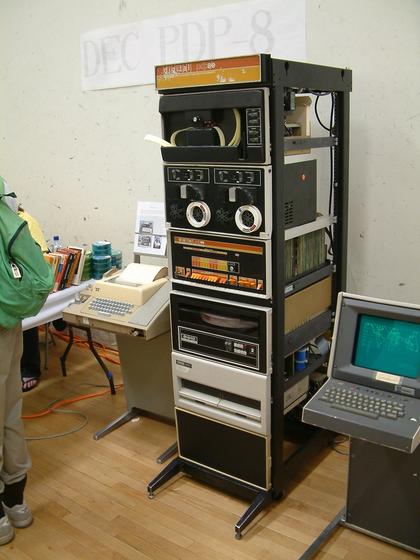 On the left is my ASR-33 teletype.
The rack from top to bottom has a PC04 high speed paper tape reader/punch, TU56 DECtape, PDP-8/E processor, RK05, and RX02 8 inch floppy. The covers are removed to allow people to see the insides.
On the right is a Tektronix 4010-1 storage terminal.
Back to Previous page All of Trenton Computer Festival 2005 pictures
---

Feel free to contact me, David Gesswein djg@pdp8online.com with any questions, comments on the web site, or if you have related equipment, documentation, software etc. you are willing to part with. I am interested in anything PDP-8 related, computers, peripherals used with them, DEC or third party, or documentation.

PDP-8 Home Page &nbspPDP-8 Site Map &nbspPDP-8 Site Search

Mirror site if this site is slow highgate.comm.sfu.ca