Trenton Computer Festival 2013 Plots on printer paper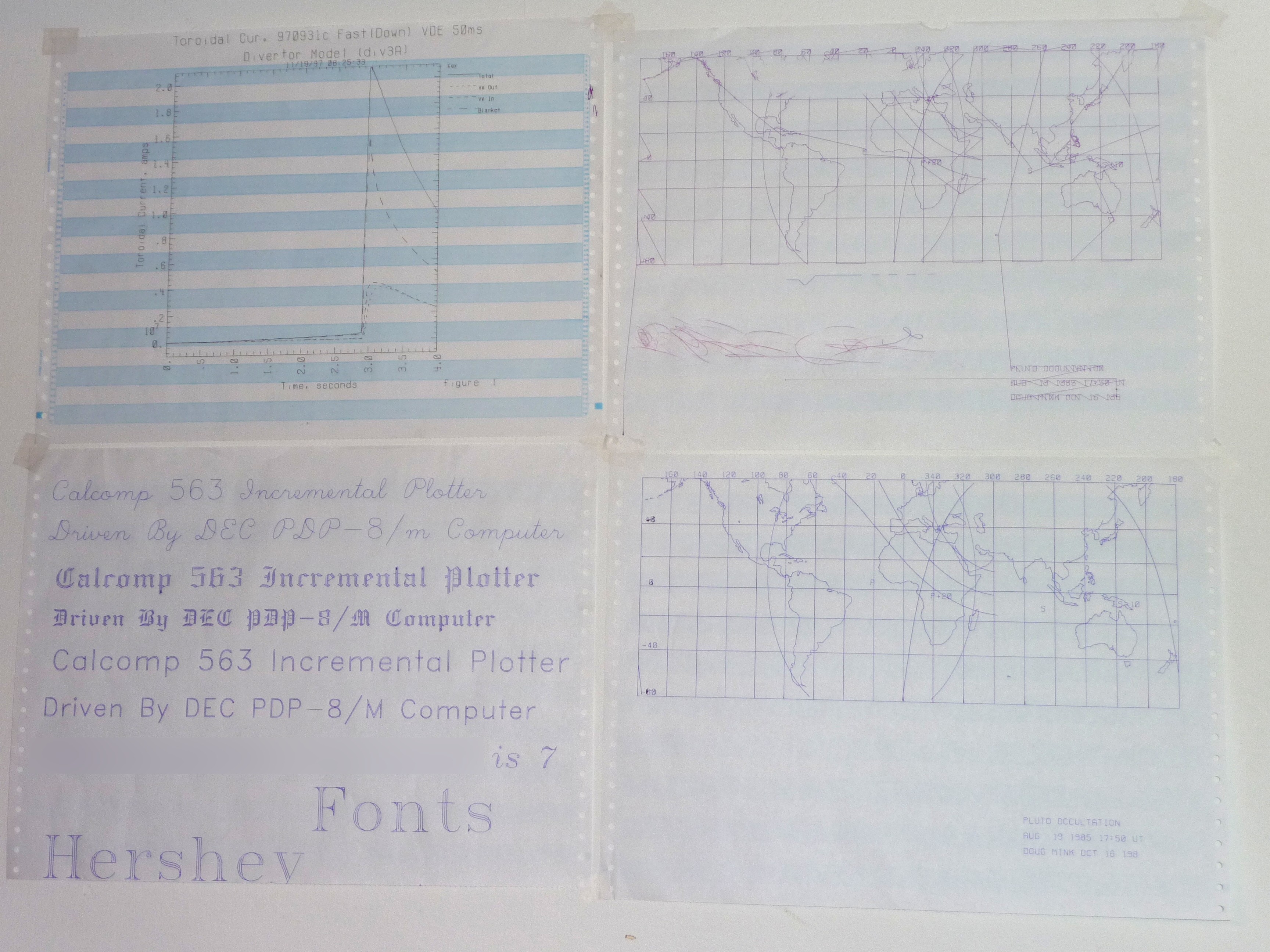 These are the sample plots I did on printer paper taped to the plotter to avoid wasting too much of the proper plotter paper which is no longer made. The purple shows up better on white. The upper right the pen stopped picking up. I'm not sure why but I did get it working again. I let a kid plot his name on the font example. I removed his name from the picture so only "is 7" is left. More information on the upper left plot.
Previous picture Next picture (wrapping to first)
Back to Previous page All of Trenton Computer Festival 2013 pictures
---
Feel free to contact me, David Gesswein
djg@pdp8online.com
with any questions, comments on the web site, or if you have related equipment, documentation, software etc. you are willing to part with. I am interested in anything PDP-8 related, computers, peripherals used with them, DEC or third party, or documentation.
PDP-8 Home Page
&nbsp
PDP-8 Site Map
&nbsp
PDP-8 Site Search