Trenton Computer Festival 2013 Plots on graph paper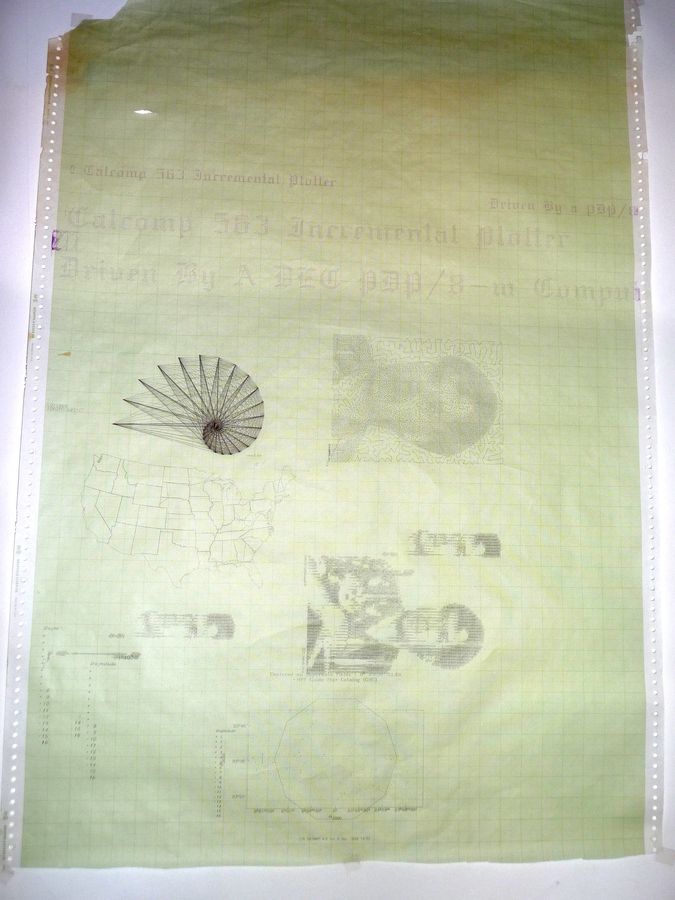 These are the sample plots I did on the graph paper. At the top is the Hershey fonts with a purple pen that didn't show up well on the green. Below is snail, two portraits, a US map and a Hubble Space Telescope guide star plot. There are also partial plots where things went wrong. One of the tapes I created had a read error. I also didn't always position the next plot properly to prevent overlap so had to abort it and try again.
Back to Previous page All of Trenton Computer Festival 2013 pictures
---
Feel free to contact me, David Gesswein
djg@pdp8online.com
with any questions, comments on the web site, or if you have related equipment, documentation, software etc. you are willing to part with. I am interested in anything PDP-8 related, computers, peripherals used with them, DEC or third party, or documentation.
PDP-8 Home Page
&nbsp
PDP-8 Site Map
&nbsp
PDP-8 Site Search