Vintage Computer Festival East 10 (2015) Punching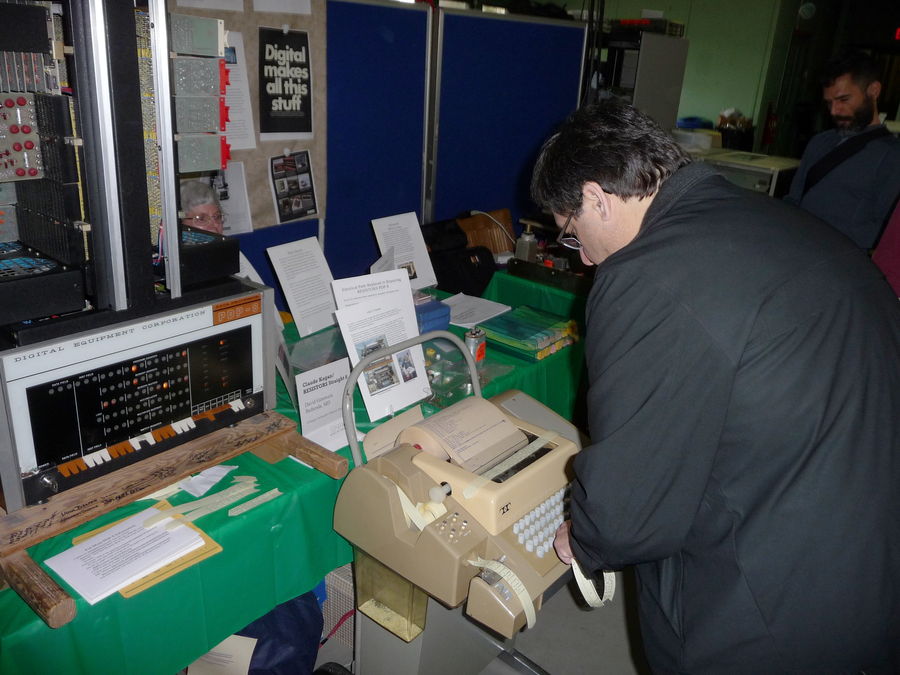 Here we have a person trying my souvenir paper tape punching program which punched in block letters text typed on the teletype. The block letter text was frequently used at the beginning of paper tapes for identification of the content. I also have some old manuals where it was used to label the spine. The typing wasn't buffered so it was common for people to type faster than the teletype could punch so they lost letters.
Previous picture Next picture (wrapping to first)
Back to Previous page All of Vintage Computer Festival East 10 (2015) pictures
---
Feel free to contact me, David Gesswein
djg@pdp8online.com
with any questions, comments on the web site, or if you have related equipment, documentation, software etc. you are willing to part with. I am interested in anything PDP-8 related, computers, peripherals used with them, DEC or third party, or documentation.
PDP-8 Home Page
&nbsp
PDP-8 Site Map
&nbsp
PDP-8 Site Search