Vintage Computer Festival East 11 (2016) Running Mugger on OSI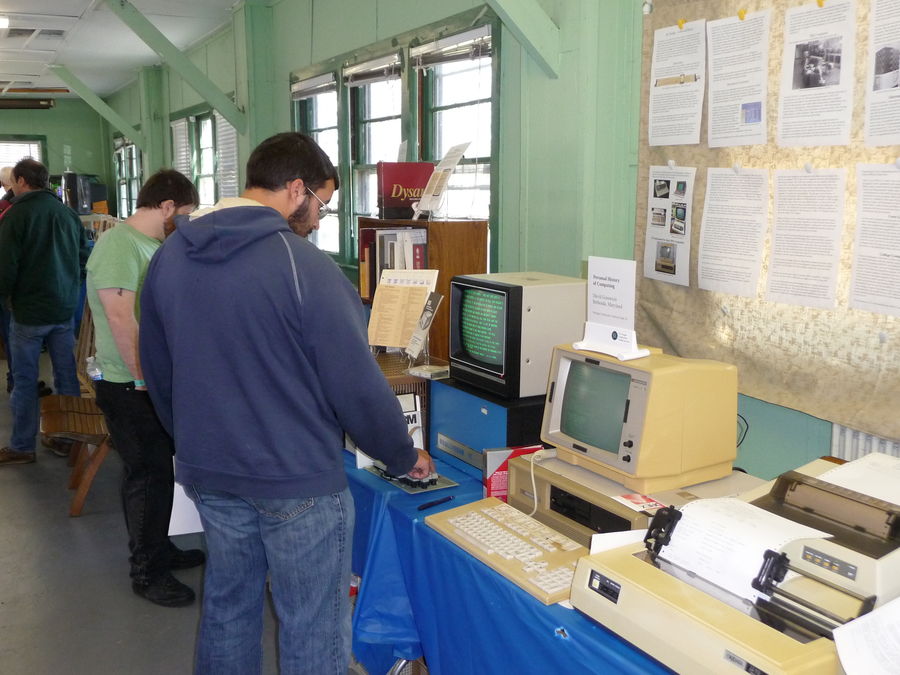 Here is someone trying out my brother's mugger game on the OSI computer. It worked ok when I tried it at home but the program failed with an error after a little while. I played with it a little more and it would randomly terminate. Looks like I have some more troubleshooting of the OSI hardware to do.
When I was getting it ready a resistor overheated on the memory board but I was unable to determine a fault and it didn't repeat after I replaced it. I suspect one of the memory chips is unhappy but not dead.
Back to Previous page All of Vintage Computer Festival East 11 (2016) pictures
---
Feel free to contact me, David Gesswein
djg@pdp8online.com
with any questions, comments on the web site, or if you have related equipment, documentation, software etc. you are willing to part with. I am interested in anything PDP-8 related, computers, peripherals used with them, DEC or third party, or documentation.
PDP-8 Home Page
&nbsp
PDP-8 Site Map
&nbsp
PDP-8 Site Search