Tektronix 4010 Graphics cursor sample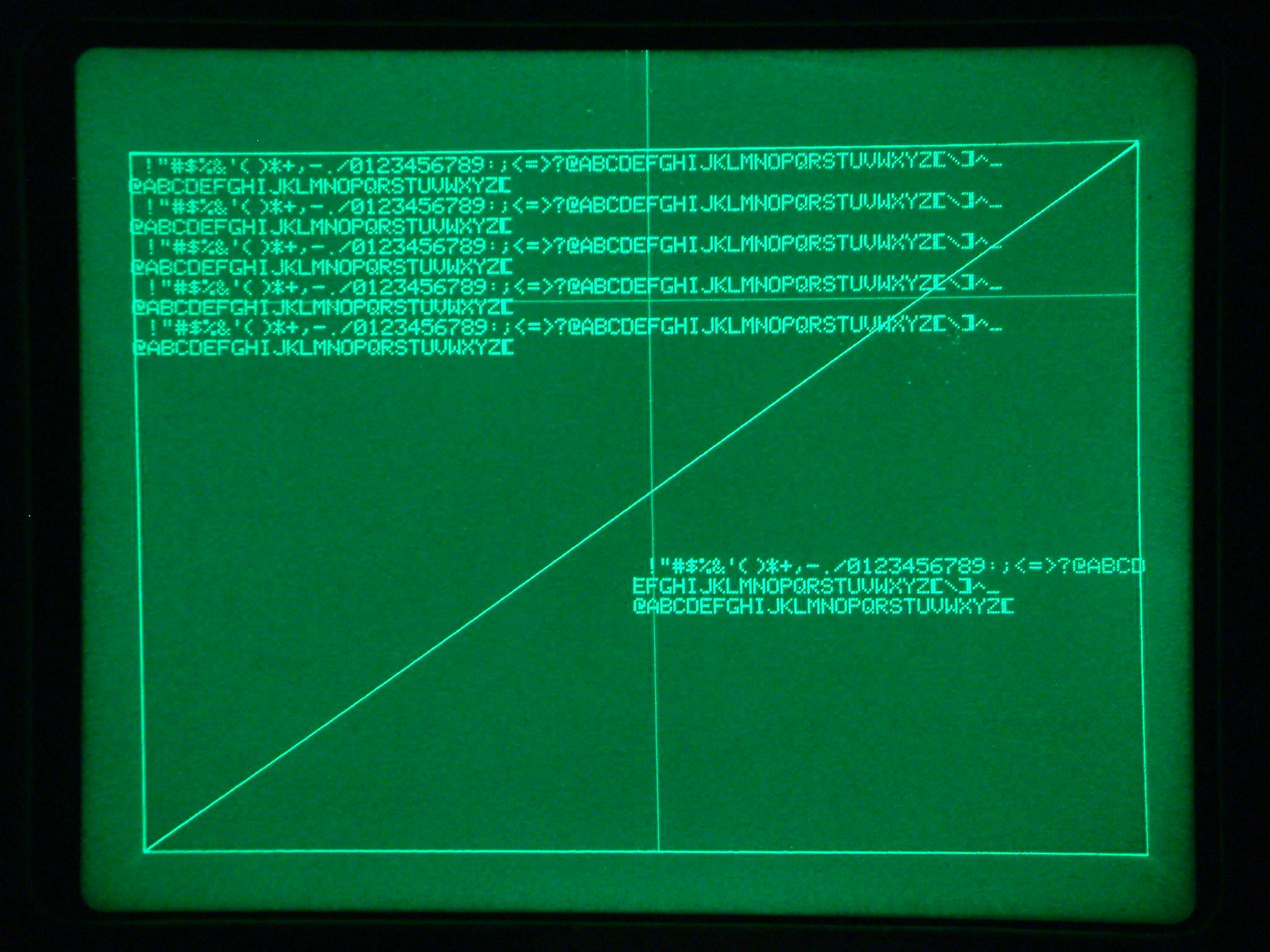 This is a sample of the graphics input cursor that you can use to enter points. The position is controlled by two wheels next to the keyboard. When you hit a key the position and key hit are sent to the host computer. The cursor lines are drawn dimmer than the stored display and thus don't store. When the CRT ages it can be difficult to adjust to prevent storing parts of the cursor lines or cursor and still have the desired graphics store.
Video of this picture drawing (516K)
Back to Previous page All of Tektronix 4010 pictures
---
Feel free to contact me, David Gesswein
djg@pdp8online.com
with any questions, comments on the web site, or if you have related equipment, documentation, software etc. you are willing to part with. I am interested in anything PDP-8 related, computers, peripherals used with them, DEC or third party, or documentation.
PDP-8 Home Page
&nbsp
PDP-8 Site Map
&nbsp
PDP-8 Site Search