VR14 Monitor W684 Intensity Amp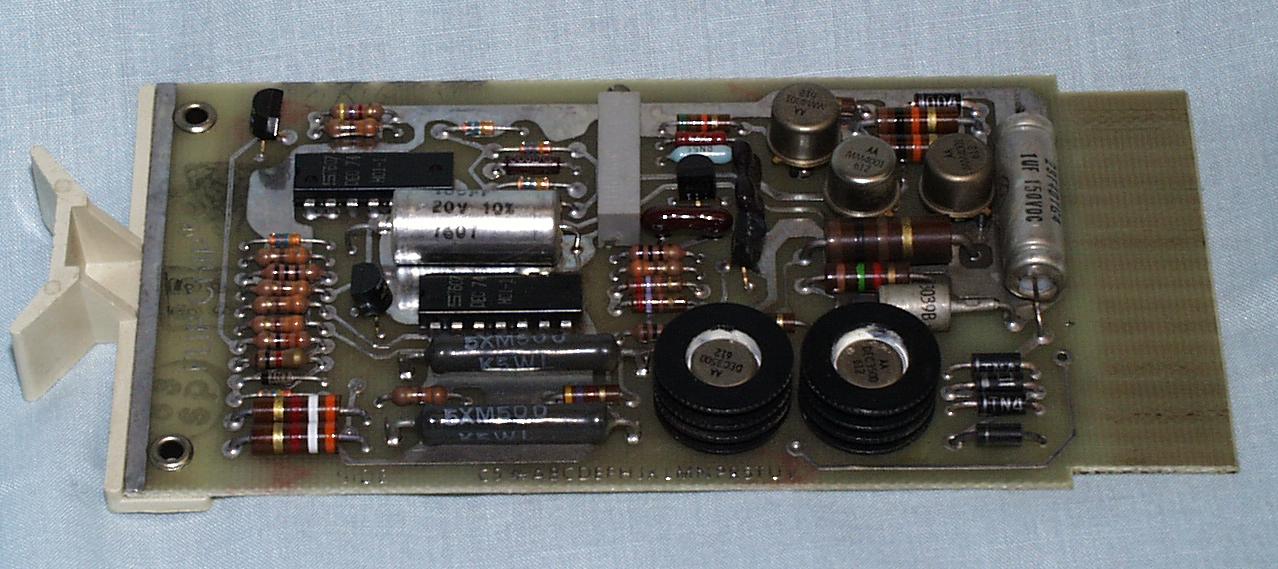 Front of the W684 intensity amplifier. This board converted the input TTL intensify pulse to the 62 volt signal needed to intensify a spot on the CRT. This board also support 8 levels of intensity through a 3 bit control signal.
In units without the light pen the W682 board was used. It didn't support the multiple intensity levels but supported a single address line to allow control of two monitors from one point plot generator board set.
Back to Previous page All of VR14 Monitor pictures
---
Feel free to contact me, David Gesswein
djg@pdp8online.com
with any questions, comments on the web site, or if you have related equipment, documentation, software etc. you are willing to part with. I am interested in anything PDP-8 related, computers, peripherals used with them, DEC or third party, or documentation.
PDP-8 Home Page
&nbsp
PDP-8 Site Map
&nbsp
PDP-8 Site Search