Calcomp 563 Incremental Plotter paper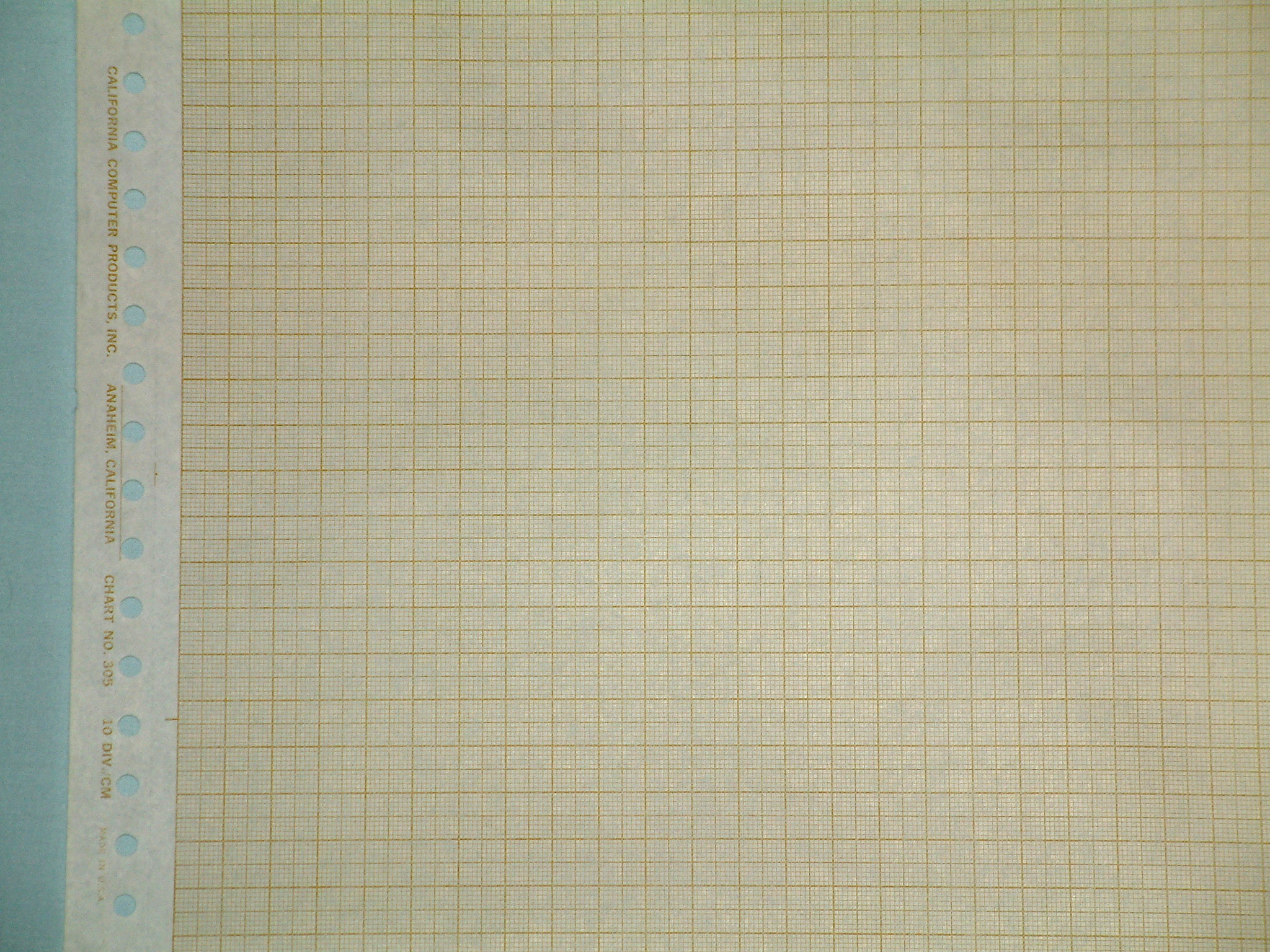 The paper for the plotter came in multiple styles. Lined graph paper like this was used for plotting when you wanted grid lines under the plot such as graphs. The plotter could plot the grid but it took a long time and the plotter can't easily do the different line weights like this paper. Since paper dimensions change slightly with environmental conditions the plotter had a adjustment dial which could slightly adjust the steps per inch for left right pen motion so the plotting would be properly aligned with the paper grid. The up down distance was fixed by the pins on the drum so an adjustment was not needed in that direction. The plotter also had an optical sight you could use to align the plot origin with the paper grid. I don't have the accessories but the optical sight is shown on this site.
Andy Holt in the UK was nice enough to provide me with two rolls of paper, this graph paper and a roll of plain paper. Since this paper was from the UK the grid is metric but my plotter is inch so graphs won't quite line up right. Since 30 inch pin feed paper is long out of production it is unlikely I will ever get more. Yippee I got more, see previous picture. For demonstrations I use pin feed printer paper which is narrower and you have to be careful that you don't plot over the perforations.
Back to Previous page All of Calcomp 563 Incremental Plotter pictures
---
Feel free to contact me, David Gesswein
djg@pdp8online.com
with any questions, comments on the web site, or if you have related equipment, documentation, software etc. you are willing to part with. I am interested in anything PDP-8 related, computers, peripherals used with them, DEC or third party, or documentation.
PDP-8 Home Page
&nbsp
PDP-8 Site Map
&nbsp
PDP-8 Site Search