Calcomp 563 Incremental Plotter polished parts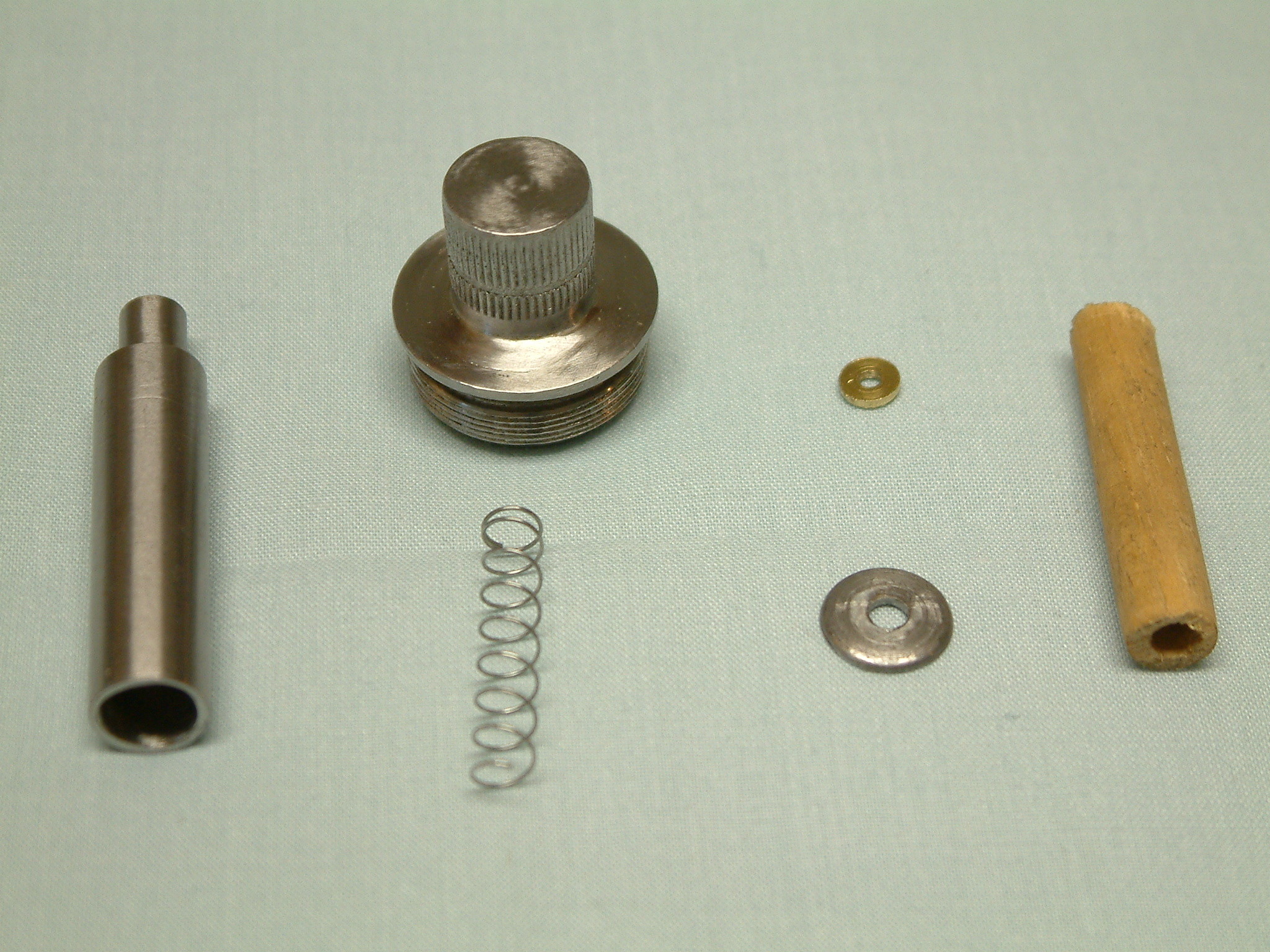 The next step was to grind and polish out the marks left from the lathe. I also had to make some washers for the spring mechanism that pushes down on the pen. Since I was back home without a lathe I used a drill to spin the parts and a Dremel to grind and polish. For the washers I spun them with the Dremel against a file to make them the right size. For the larger washer I used grinding compound and spinning the washer in the top to make it fit the curved hole in the end of the top. The spring I used is part number 05368022 from MSC industrial supply. It is .187" diameter with .013" wire 1.375" long with spring rate .77 lbs/inch. I cut it down to 1" to match as closely as possible the spring force of the original part.
Back to Previous page All of Calcomp 563 Incremental Plotter pictures
---
Feel free to contact me, David Gesswein
djg@pdp8online.com
with any questions, comments on the web site, or if you have related equipment, documentation, software etc. you are willing to part with. I am interested in anything PDP-8 related, computers, peripherals used with them, DEC or third party, or documentation.
PDP-8 Home Page
&nbsp
PDP-8 Site Map
&nbsp
PDP-8 Site Search