Calcomp 563 Incremental Plotter right view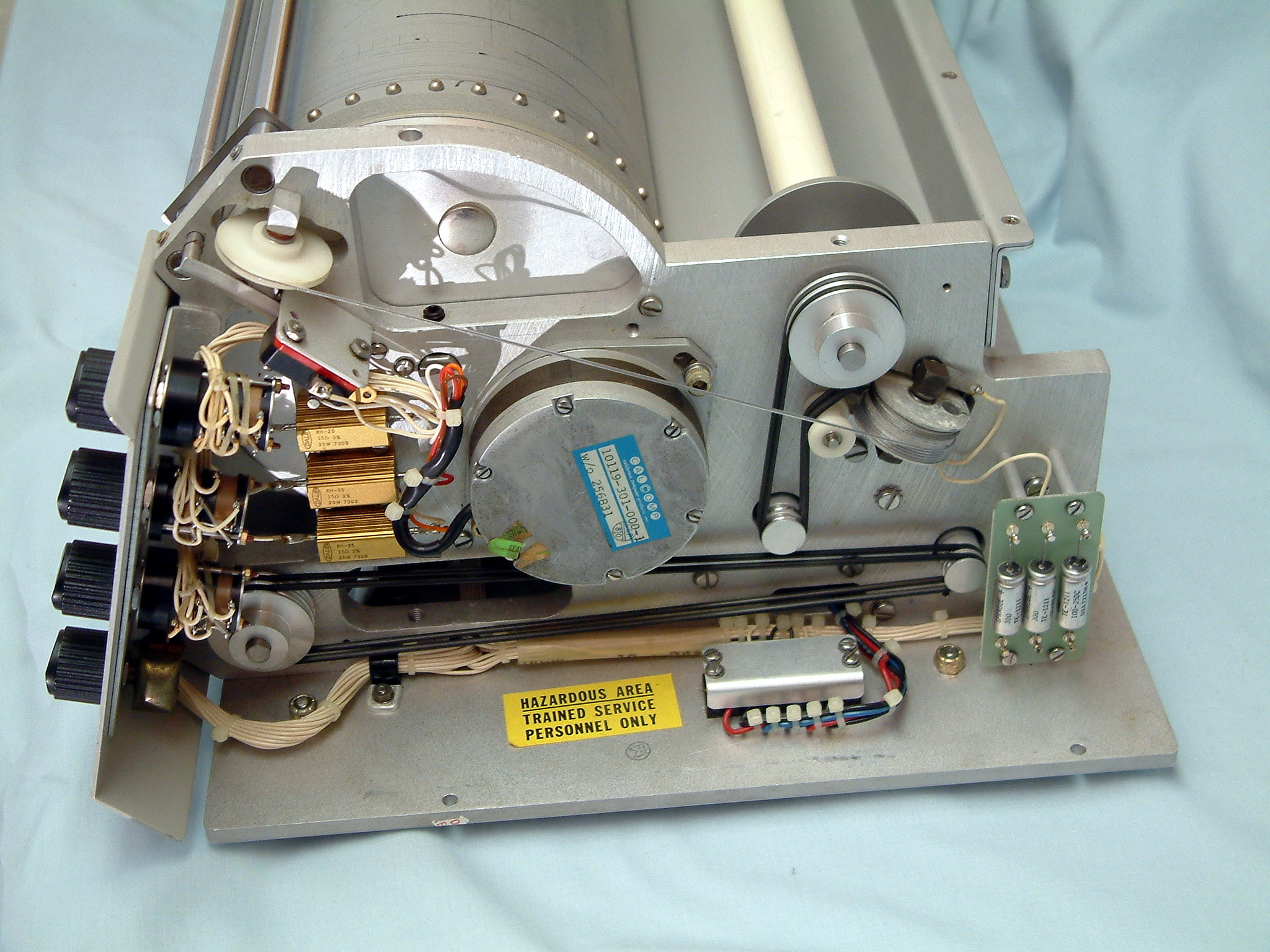 This is the right side view of the Calcomp 563 incremental plotter with the cover removed. The circular part in the middle with the blue label is the stepper motor to drive the drum. The two sets of black belts are the drive for the paper reels. The motors are set to turn in opposite directions to keep the paper under tension. When the drum isn't moving the motors are stalled. The pen wire runs from the upper left to the pulley on the right which is used to apply power to the wire for the solenoid which raises and lowers the pen.
Back to Previous page All of Calcomp 563 Incremental Plotter pictures
---
Feel free to contact me, David Gesswein
djg@pdp8online.com
with any questions, comments on the web site, or if you have related equipment, documentation, software etc. you are willing to part with. I am interested in anything PDP-8 related, computers, peripherals used with them, DEC or third party, or documentation.
PDP-8 Home Page
&nbsp
PDP-8 Site Map
&nbsp
PDP-8 Site Search