ASR 33 Teletype Right Side of Main Assembly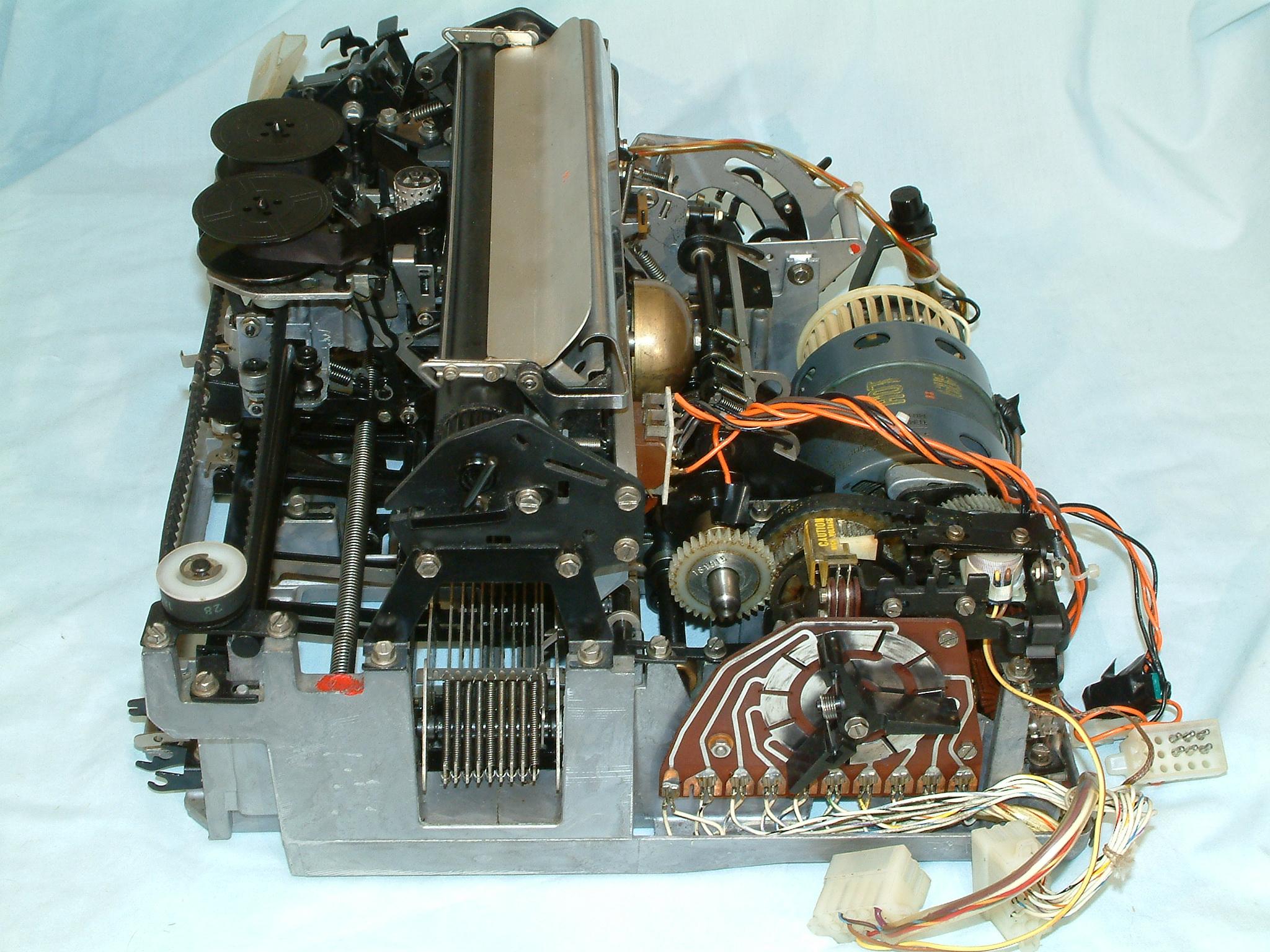 This is the right side of the ASR 33 Teletype teletypewriter set main assembly. In the lower right is the distributor contact and brush assembly which converted the parallel data to serial data to send to the computer. It normally is covered by a plastic guard. The green bit wrapped in electrical tape with the orange and black wires is the tape reader run relay. The PDP-8 required that the tape reader be under its control so a relay was added to the teletype. I didn't get the teletype that was with my 8/I so I added the relay myself to this teletype.
Back to Previous page All of ASR 33 Teletype pictures
---
Feel free to contact me, David Gesswein
djg@pdp8online.com
with any questions, comments on the web site, or if you have related equipment, documentation, software etc. you are willing to part with. I am interested in anything PDP-8 related, computers, peripherals used with them, DEC or third party, or documentation.
PDP-8 Home Page
&nbsp
PDP-8 Site Map
&nbsp
PDP-8 Site Search