PDP-8 DF32 Disk Drive Data track 0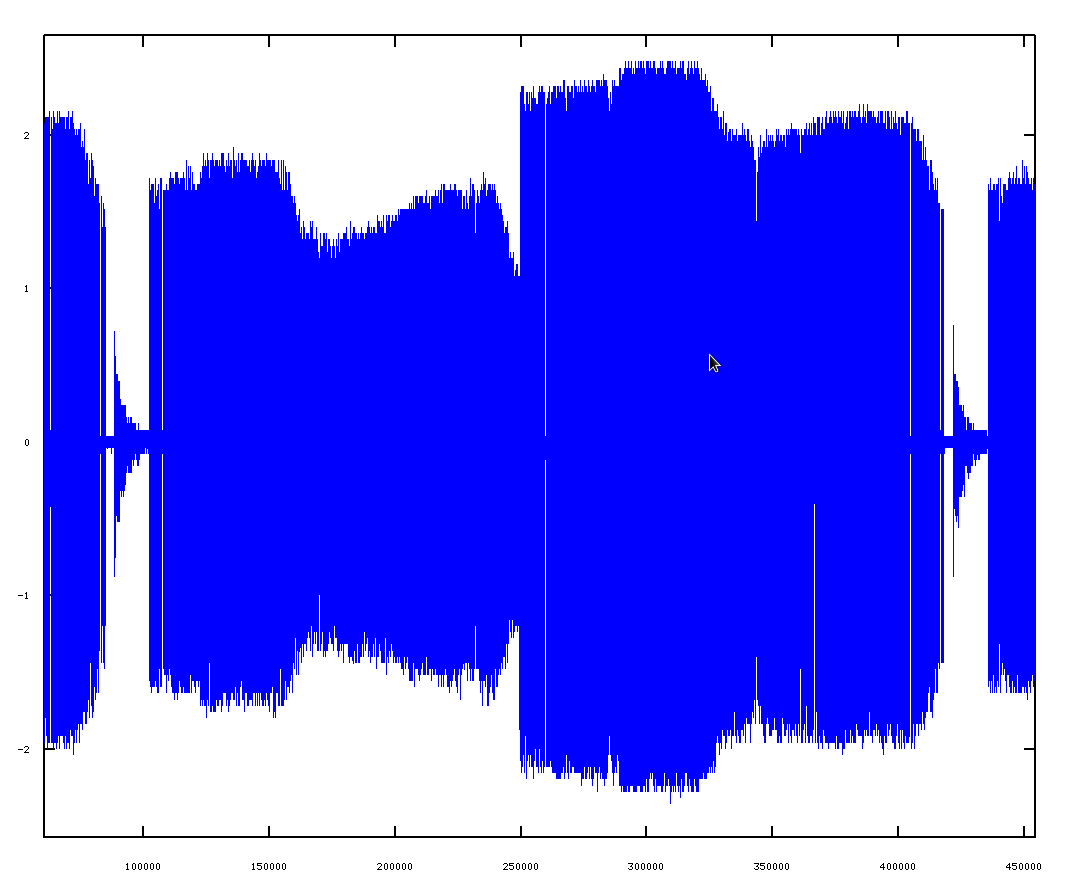 This is the first data track. Significant amplitude variation is present with a very deep dropout in the beginning after the flat near zero track gap. The drive uses even parity which wasn't the best choice since it can't detect when an entire word is lost due to a dropout. Even parity has the number of ones in a word including the parity bit even so the parity on a zero word is zero. Since the NRZI recording only has flux transitions when a one is written a zero word will have no flux transitions. With odd parity the parity bit would have a flux transition so a dropout which caused the entire word including parity to be zero would then cause a parity error.
Back to Previous page All of PDP-8 DF32 Disk Drive pictures
---
Feel free to contact me, David Gesswein
djg@pdp8online.com
with any questions, comments on the web site, or if you have related equipment, documentation, software etc. you are willing to part with. I am interested in anything PDP-8 related, computers, peripherals used with them, DEC or third party, or documentation.
PDP-8 Home Page
&nbsp
PDP-8 Site Map
&nbsp
PDP-8 Site Search