PDP-8 DF32 Disk Drive Head front closeup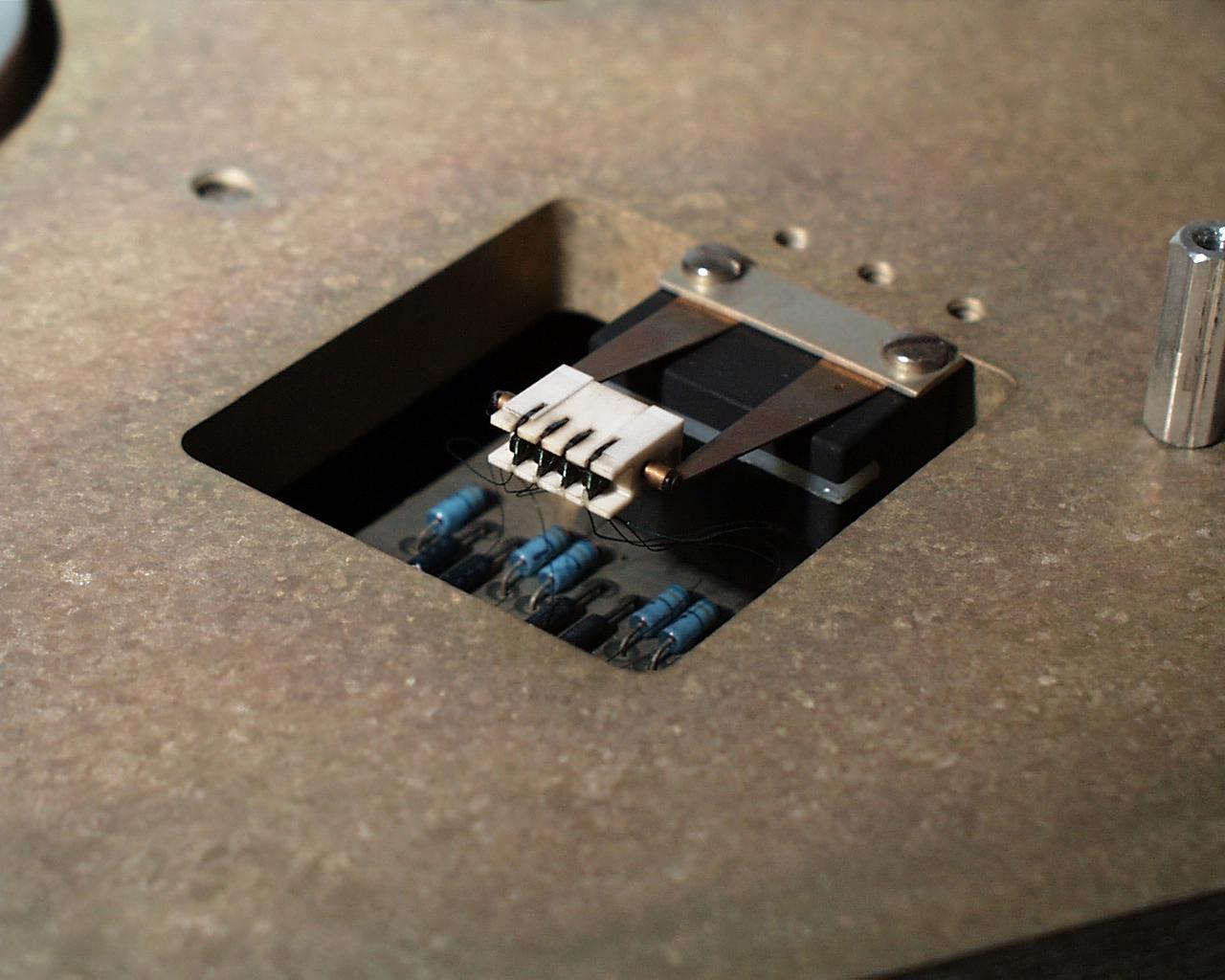 Head of DF32 disk drive. The head assembly is the white block. You can (almost) see the many turns of the fine magnet wire around the head poles. The head is carried on flexible arms and attached with floating axles so it can pivot. When the platter isn't spinning the heads rest on it and when the disk spins up they float at a small distance from it on an air bearing.
Back to Previous page All of PDP-8 DF32 Disk Drive pictures
---
Feel free to contact me, David Gesswein
djg@pdp8online.com
with any questions, comments on the web site, or if you have related equipment, documentation, software etc. you are willing to part with. I am interested in anything PDP-8 related, computers, peripherals used with them, DEC or third party, or documentation.
PDP-8 Home Page
&nbsp
PDP-8 Site Map
&nbsp
PDP-8 Site Search