PDP-8 DF32 Disk Drive Heads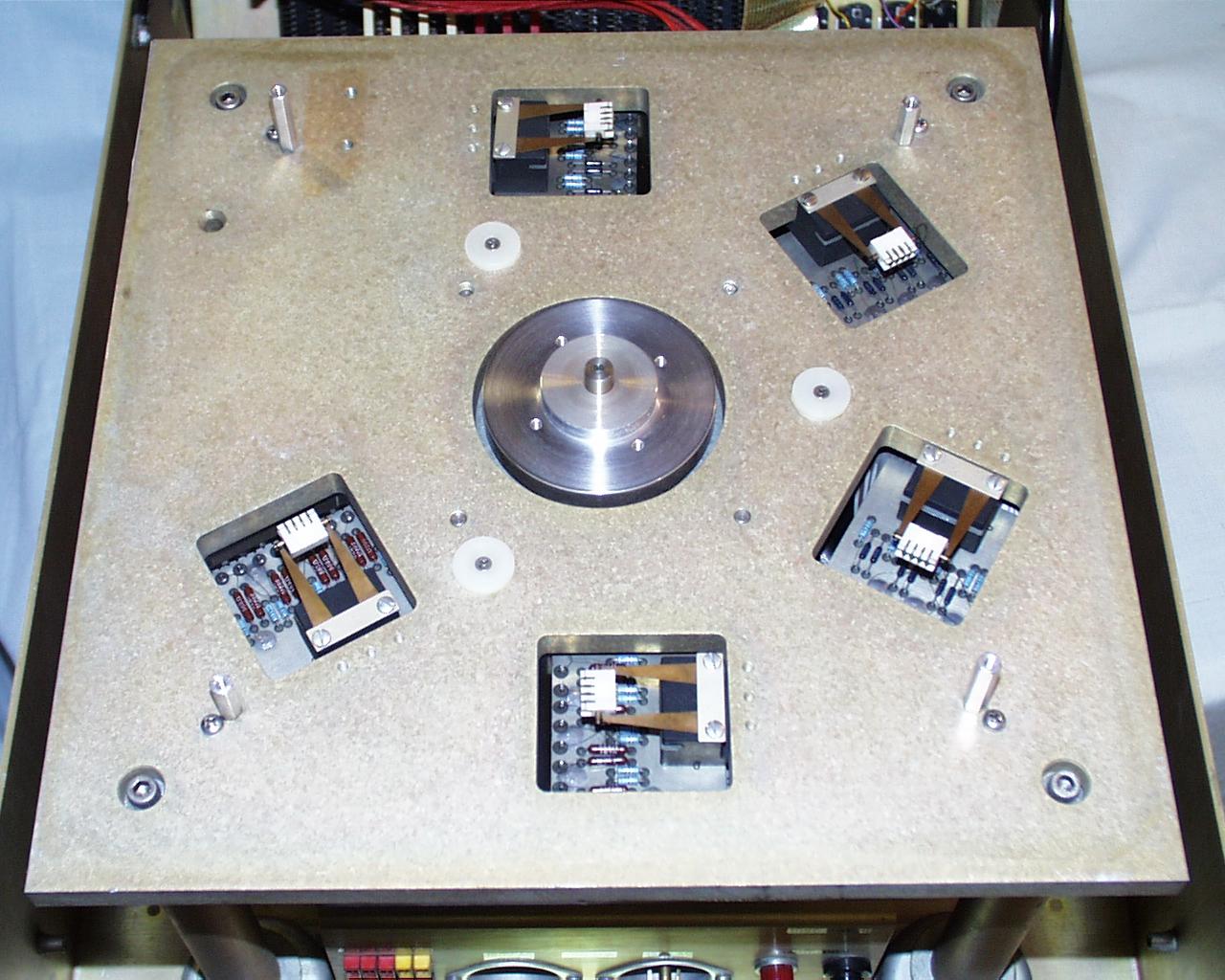 This picture shows the five head assemblies of the DF32 disk drive. Each head assembly has 4 separate heads in it which are the dark lines in the white blocks. Below the heads are the head select boards. Four of the head assemblies are used to record the 16 data tracks. The remaining head assembly is used for the 2 timing tracks which encode bit locations and address. The platter is recorded with a spare set of timing tracks which can be selected by plugging in the read head data cable into the adjacent slot in the backplane. The timing tracks were written by a separate device, as the drive could only write to the data tracks.
Back to Previous page All of PDP-8 DF32 Disk Drive pictures
---
Feel free to contact me, David Gesswein
djg@pdp8online.com
with any questions, comments on the web site, or if you have related equipment, documentation, software etc. you are willing to part with. I am interested in anything PDP-8 related, computers, peripherals used with them, DEC or third party, or documentation.
PDP-8 Home Page
&nbsp
PDP-8 Site Map
&nbsp
PDP-8 Site Search