LINC EIGHT computer pictures Front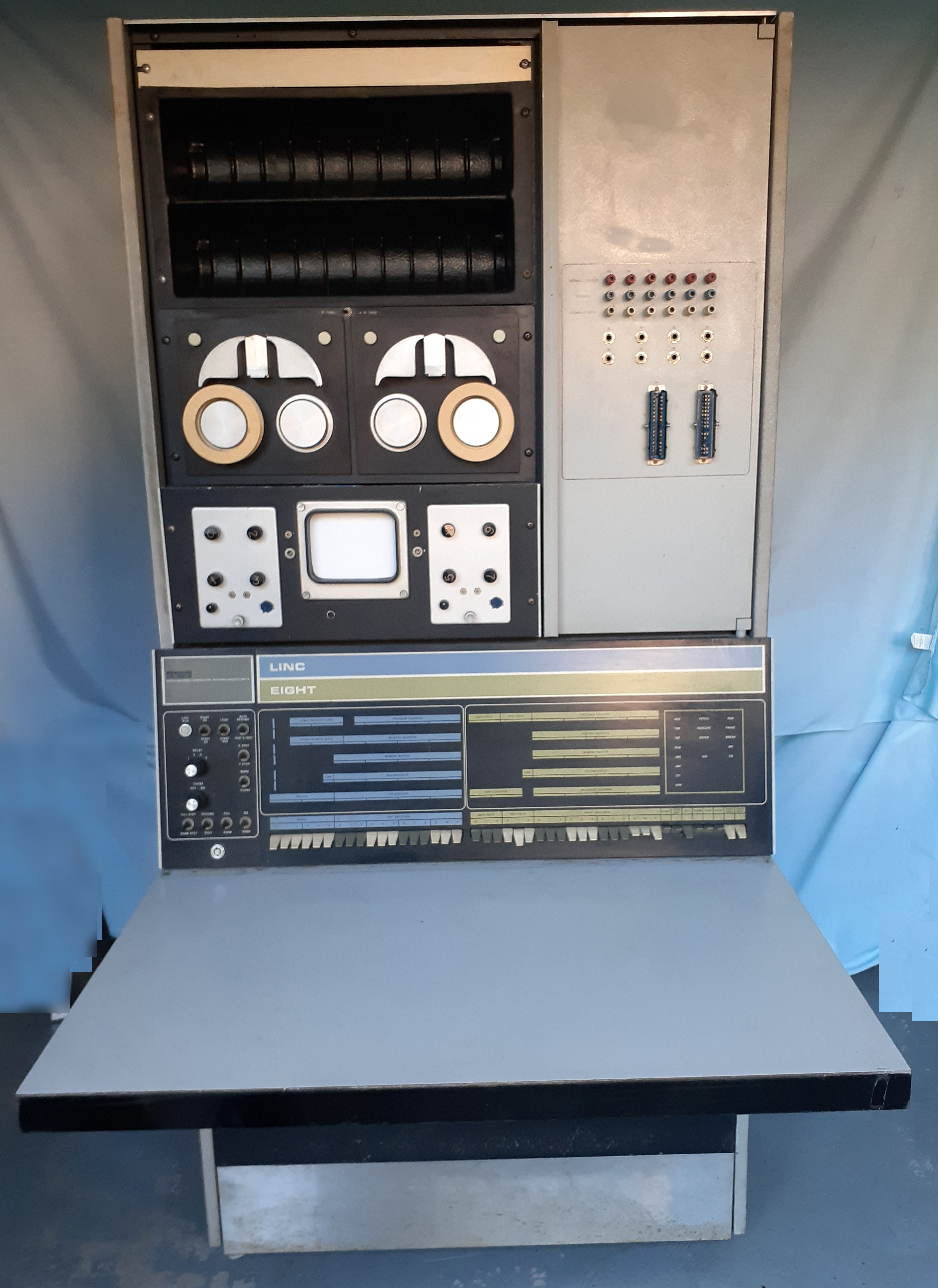 This is the front of the LINC EIGHT. The top is holders for LINCtapes. Below it is the LINCtape drive. The drive acts like a serial floppy. It is formatted in fixed block size with a file system. Tape mount on the right reel. The later DECtapes mount on the left reel. The table size is exaggerated by the camera angle.
Below the tape drive is the display. It is a modified Tektronix RM561A oscilloscope. The plugin modules are custom for this computer. The display is an XY point plot display. Below that is the front panel which has separate sets of lights and switches for the LINC CPU and the PDP-8 CPU.
In the upper right is the patch panel which you would use to connect the computer to experiment equipment. The computer had an 8-bit analog to digital converter with 8 +-1V inputs and 8 inputs from the pots around the oscilloscope. The panel supports relay and logic outputs and logic inputs.
Previous picture (wrapping to last) Next picture
Back to Previous page All of LINC EIGHT computer pictures pictures
---
Feel free to contact me, David Gesswein
djg@pdp8online.com
with any questions, comments on the web site, or if you have related equipment, documentation, software etc. you are willing to part with. I am interested in anything PDP-8 related, computers, peripherals used with them, DEC or third party, or documentation.
PDP-8 Home Page
&nbsp
PDP-8 Site Map
&nbsp
PDP-8 Site Search