PDP-8/I Picture PDP-8/I Cards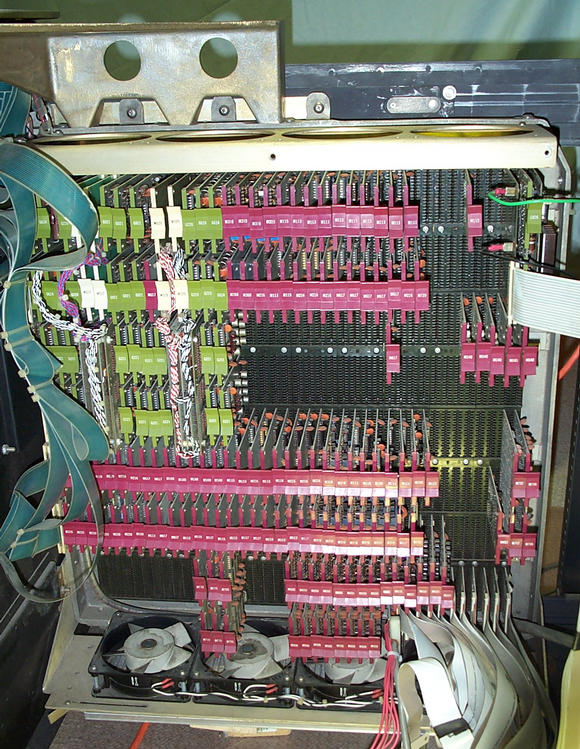 This is the cards in the PDP-8/I processor. The Magenta M-Series cards are TTL logic, the Green G Series cards are interface cards for the core memory. The White W Series cards are interface boards. The cards with the big bundle of wires in the middle left are are the two core memory stacks. The blue ribbon cables on the left which need to be rerun neatly are the cables to the front panel ( 46K) . The cables at the bottom right are the interface cables for peripherals. The red cable at the bottom right is a cable I made to connect to my Teletype when I couldn't find the correct connector. At the bottom are are row of fans to keep it all cool.
Back to Previous page All of PDP-8/I Picture pictures
---
Feel free to contact me, David Gesswein
djg@pdp8online.com
with any questions, comments on the web site, or if you have related equipment, documentation, software etc. you are willing to part with. I am interested in anything PDP-8 related, computers, peripherals used with them, DEC or third party, or documentation.
PDP-8 Home Page
&nbsp
PDP-8 Site Map
&nbsp
PDP-8 Site Search