Vintage Computer Festival East 2007 Failed Capacitor top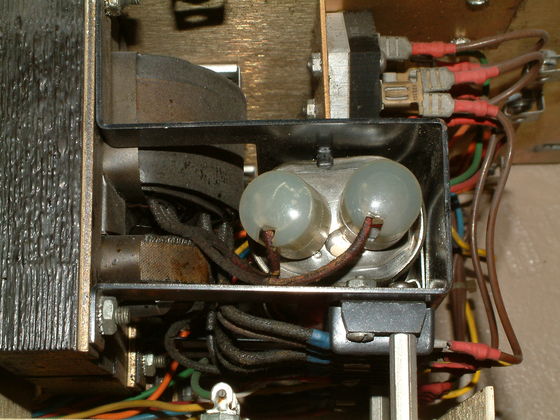 This is the top of the capacitor that failed in the 799 powersupply for my PDP-8/I peripherals. When the dielectric fails the capacitor will overheat and boil the oil inside causing the top to bulge up and break open. On modern protected capacitors this will cause the internal leads from the top connections to the capacitor element to break which should prevent it exploding and getting hot enough to catch fire. This one vented with a noticeable bang and nasty burnt smell so didn't have the internal protection. These old capacitors may also contain PCB so appropriate precautions should be used. I had another short later which I noticed and turned the supply off before it burst. I have replaced all of this type and value of capacitor with newer protected non PCB capacitors. I plan to replace all of these AC oil filled capacitors in my machines.
Back to Previous page All of Vintage Computer Festival East 2007 pictures
---
Feel free to contact me, David Gesswein
djg@pdp8online.com
with any questions, comments on the web site, or if you have related equipment, documentation, software etc. you are willing to part with. I am interested in anything PDP-8 related, computers, peripherals used with them, DEC or third party, or documentation.
PDP-8 Home Page
&nbsp
PDP-8 Site Map
&nbsp
PDP-8 Site Search