Vintage Computer Festival East 2007 Failed Capacitor removed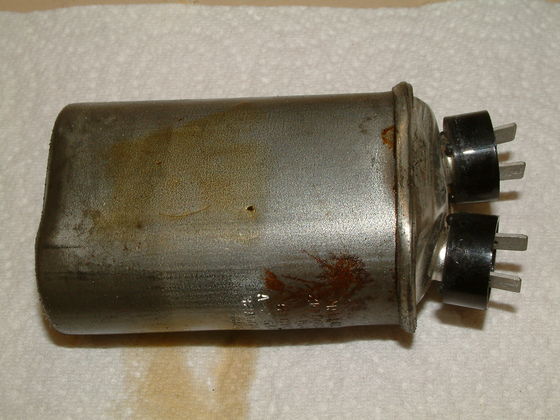 This is the failed capacitor from a powersupply for my PDP-8/I. The top is supposed to be recessed, not bulging out. You can see on the paper towel some of the oil that leaked out. The capacitor is a 2 uf 660 volts AC capacitor for a ferroresonant transformer. It was made in 1968.
Back to Previous page All of Vintage Computer Festival East 2007 pictures
---
Feel free to contact me, David Gesswein
djg@pdp8online.com
with any questions, comments on the web site, or if you have related equipment, documentation, software etc. you are willing to part with. I am interested in anything PDP-8 related, computers, peripherals used with them, DEC or third party, or documentation.
PDP-8 Home Page
&nbsp
PDP-8 Site Map
&nbsp
PDP-8 Site Search