Vintage Computer Festival East 2014 My exhibit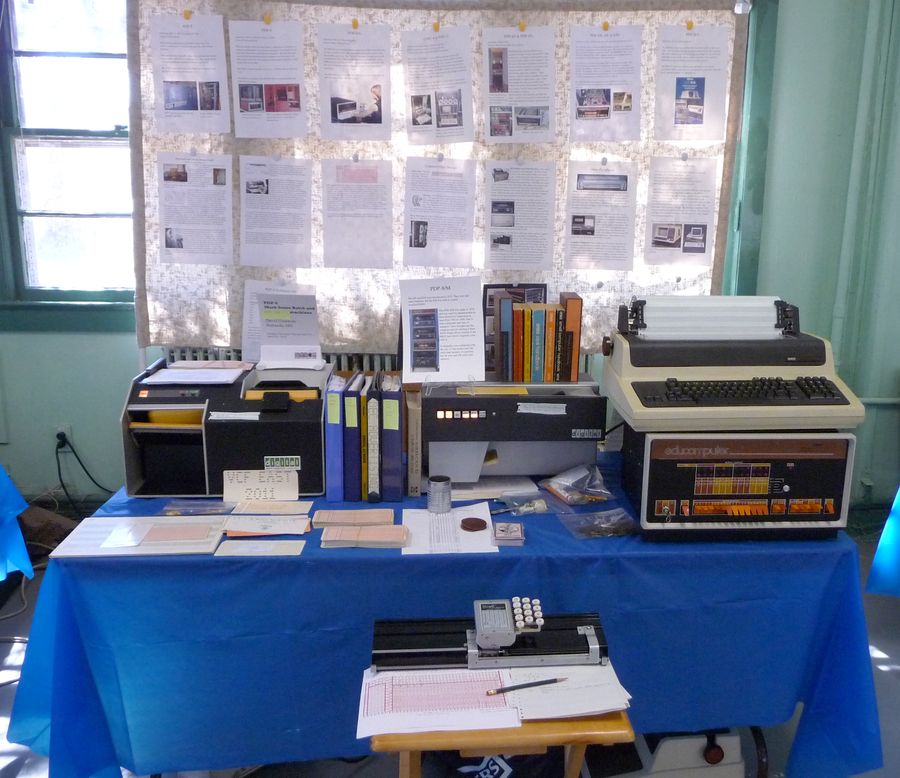 On the left is the DEC CR8FA card reader for normal punched cards. It used a blower to try to reduce card misfeeds. Next are various manuals. In the center is the DEC CR05-C card reader which can read punched and mark sense cards. On the right is a PDP-8/M computer with a DEC LA-100 printing terminal on top. In the front are various punched card and mark sense items. On the table is a hand card punch.
Previous picture (wrapping to last) Next picture
Back to Previous page All of Vintage Computer Festival East 2014 pictures
---
Feel free to contact me, David Gesswein
djg@pdp8online.com
with any questions, comments on the web site, or if you have related equipment, documentation, software etc. you are willing to part with. I am interested in anything PDP-8 related, computers, peripherals used with them, DEC or third party, or documentation.
PDP-8 Home Page
&nbsp
PDP-8 Site Map
&nbsp
PDP-8 Site Search