TI Professional PC
The Vintage Computer Federation hosted the Vintage Computer Festival East 2018.
The VCF show theme was IBM 5150 PC and its legacy and Text adventures. I brought my TI Professional PC which tried to compete with the 5150 with Zork and other demos.
TI Professional sign as .pdf as .odt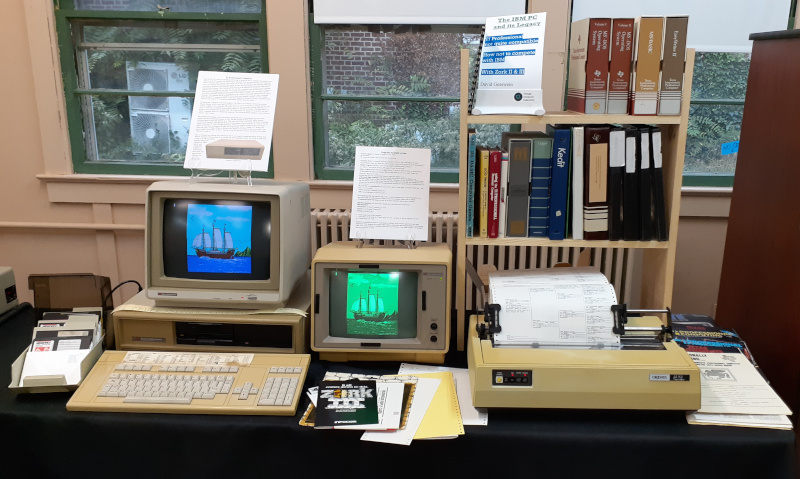 The following picture links also have descriptions of what is shown in the pictures.


My Exhibit (128K) Pictures (131K)
Attendee running Microsoft flight simulator (138K) Attendee running Zork III (130K)

---
Feel free to contact me, David Gesswein
djg@pdp8online.com
with any questions, comments on the web site, or if you have related equipment, documentation, software etc. you are willing to part with. I am interested in anything PDP-8 related, computers, peripherals used with them, DEC or third party, or documentation.
PDP-8 Home Page
&nbsp
PDP-8 Site Map
&nbsp
PDP-8 Site Search