PDP-8 (Straight 8) Backplane Moving Contacts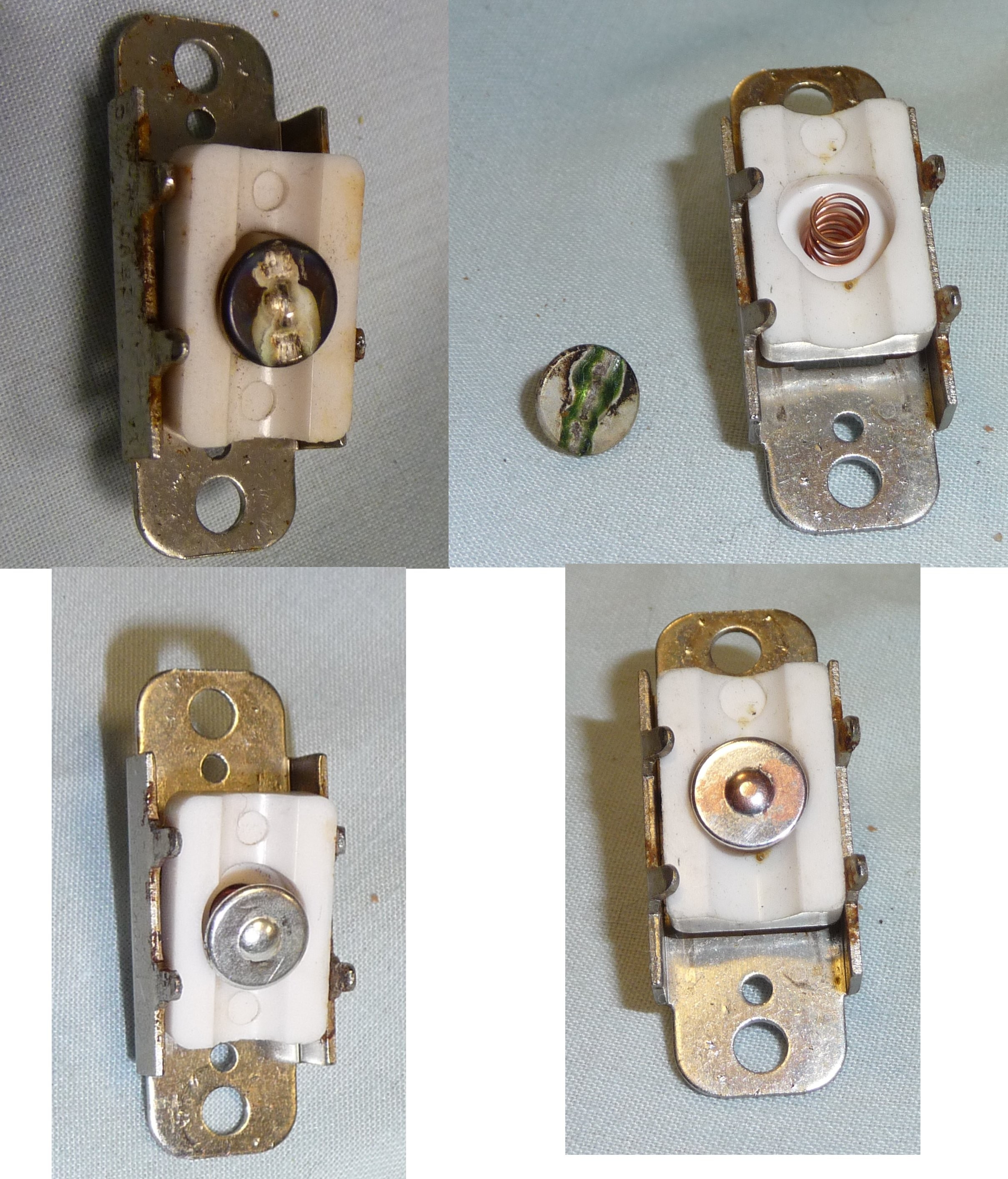 The top left contacts show the dried grease and the corrosion of the silver contacts. Using standard household cleaners and silver polish most of the contacts cleaned up well like the bottom left. On some of the contacts you could see green corrosion residue. This indicates the corrosion has gotten through the silver into the underlying copper. If you look closely at the lower right you can see copper color in the silver where the silver plating is gone. Most of the missing silver was gone after the cleaning before the polishing so it was lost due to the corrosion. I oriented the disk so the portions missing the silver aren't being used to make contact. The fixed contacts missing silver will likely be trouble. At the time I was doing this I was still hoping to get it ready to show at the vintage computer festival so I just put new Krytox grease on. Krytox isn't necessarily the best choice but I had good results with it on a wirewound pot that kept going flaky in my car. It's unclear how long that will prevent the copper corrosion from reoccurring. I will try to find replacement switches for when they act up again. If I don't it should be possible to re-plate silver on the contacts.
The top and bottom pictures may not be the same switch.
Back to Previous page All of PDP-8 (Straight 8) Backplane pictures
---

Feel free to contact me, David Gesswein djg@pdp8online.com with any questions, comments on the web site, or if you have related equipment, documentation, software etc. you are willing to part with. I am interested in anything PDP-8 related, computers, peripherals used with them, DEC or third party, or documentation.

PDP-8 Home Page &nbspPDP-8 Site Map &nbspPDP-8 Site Search