ASR 33 Teletype Closeup of Keyboard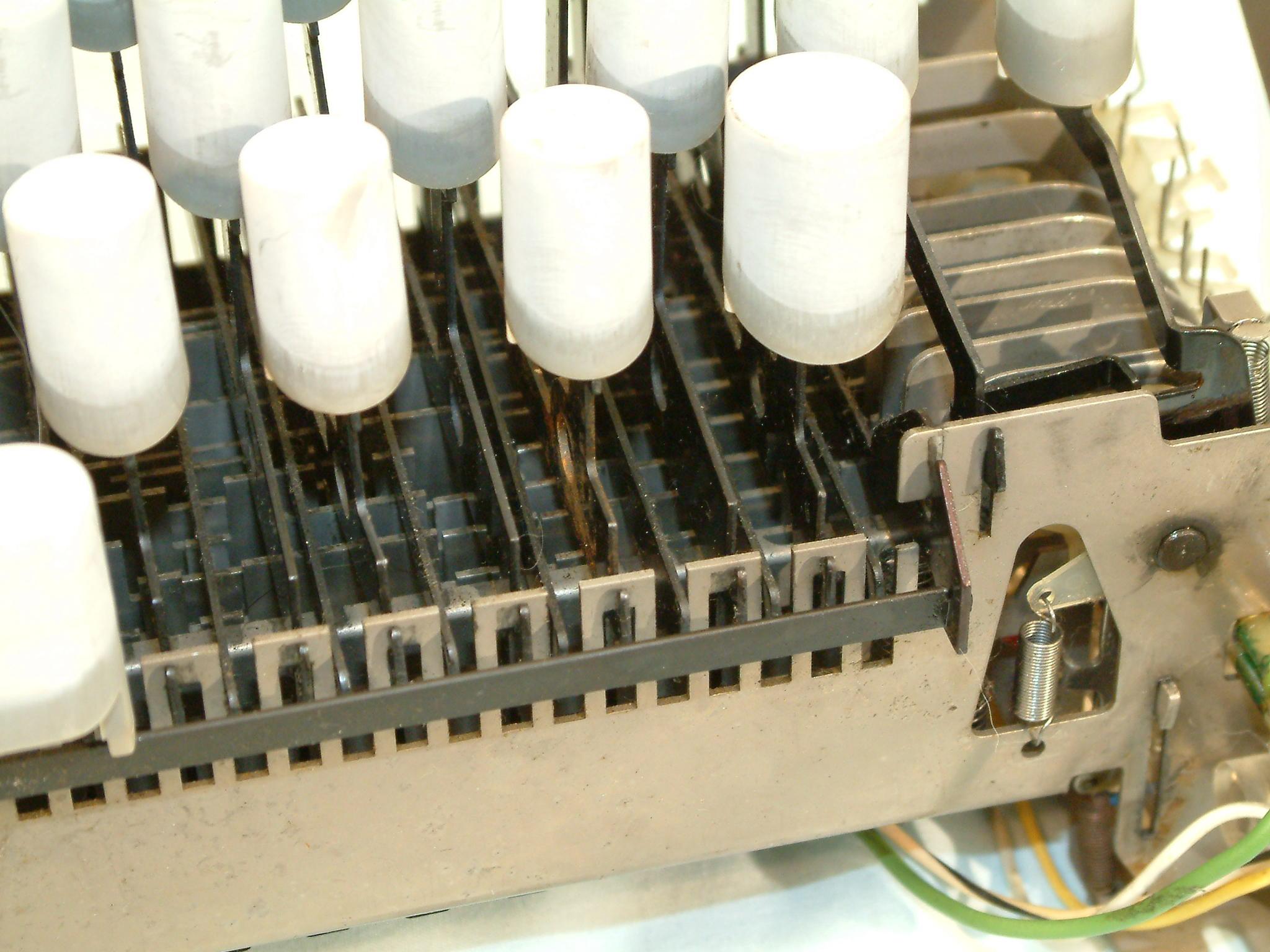 This is a closeup of the top of the ASR 33 Teletype keyboard with the cover removed. Each key is on a bar which presses down on the codebars. The codebars are in pairs with one of them having a part that sticks up which will set the codebar to the correct state for that key. After the key is pressed they are locked until the cycle finishes to prevent more than one key from being pressed. At the end of the codebars are the left (215K) and right (245K) contacts which convert the codebar motion to the ones and zeros to send.
Back to Previous page All of ASR 33 Teletype pictures
---
Feel free to contact me, David Gesswein
djg@pdp8online.com
with any questions, comments on the web site, or if you have related equipment, documentation, software etc. you are willing to part with. I am interested in anything PDP-8 related, computers, peripherals used with them, DEC or third party, or documentation.
PDP-8 Home Page
&nbsp
PDP-8 Site Map
&nbsp
PDP-8 Site Search